Will the Bank of England go against the Monetary Tide?
BoE Interest Rates & Monetary Policy – Thursday June 20 at 11 AM GMT
Last Thursday, Reuters reported that "national regulators across the EU have been told by Brussels they cannot soften requirements on staffing new hubs to lure business from London." Consequently, the European commission's executive report the day before showed an inordinate number of financial firms abstaining from opening subsidiaries on the mainland in preparation for a no-deal Brexit.
Indeed, the UK economy has been surprisingly resilient despite Brexit fears and US tariff wars undermining the auto industry. In fact, US President Donald Trump has all but promised to make up for the shortfall if and when the UK finally leaves the common market – a special relationship, he calls it.
And yet, the data has been harsh – manufacturing production was down 3.9% and industrial production lost 2.7&. GDP contracted by 0.4% in May – a 3-year record  low… since the Brexit vote vicinity in March 2016.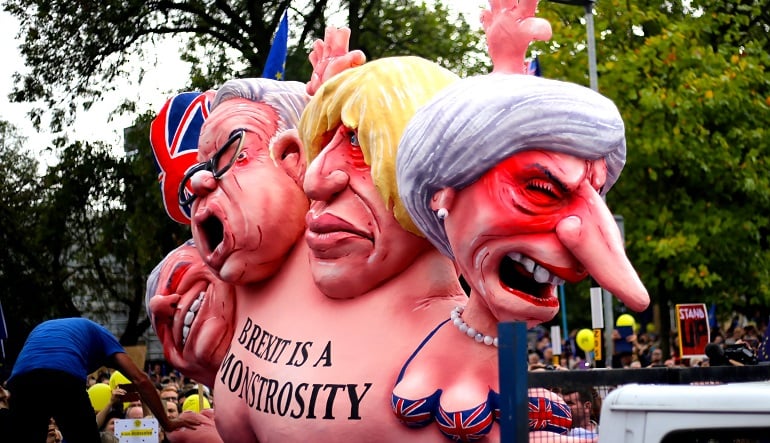 Still, and despite the drop in car production, April's Goods Trade Balance for April shows a £12.113 bn diminishing deficit (1 billion better than expected) and a total trade deficit, precisely half of March's £5.4 bn.  Unemployment is at a 40-year low and wages are surging beyond inflation – currently just below the 2% target. Housing and retail are up, and the mood – though perturbed by the ongoing political soap opera – is relatively high. Last week, the Royal Institution of Chartered Surveyors published a much better than expected 10% contraction in housing prices, this up from April's -22%. The pound is at a high, after Labour said it would introduce anti-no-deal Brexit legislation next week, and earnings are up slightly, though jobless claims this month was up a tenth percent.
Thus, perhaps, it shouldn't come as a surprise that – while Japan and the US consider cutting interest – the consensus within the walls of Britain's central bank is slowly shifting towards an interest rate HIKE!
Michael Saunders, an external member of the Bank of England's Monetary Policy Committee, told the Financial Times last week that the bank needn't wait for the Brexit blur to clear in order to offset "excess demand". He was later joined in the chorus by Deputy Governor Ben Broadbent; and the bank's Chief Economist Andy Haldane agrees, telling Reuters he'd like to "nip inflationary risks in the bud."
The detractors are still a majority, however, and one could easily expect the move to be delayed. Still, the Bank of England's decision is certain to be a fingernail-biter.