The UK's prelim GDP crashed, and this is the reason that the FTSE 100 index is trading lower today. But sterling decided to look beyond this backward-looking data, it is trading higher against the dollar by 0.22%. The UK's GDP number q/q came in at -2% which was better than the forecast of -2.6%. The number was even worse for month on month basis, actual -5.8% forecast -7.9%. Construction output declined by -5.9%. What is important to keep in mind is that today's GDP number isn't the true reflection of the economy because it has captured only 9 days of the national lockdown.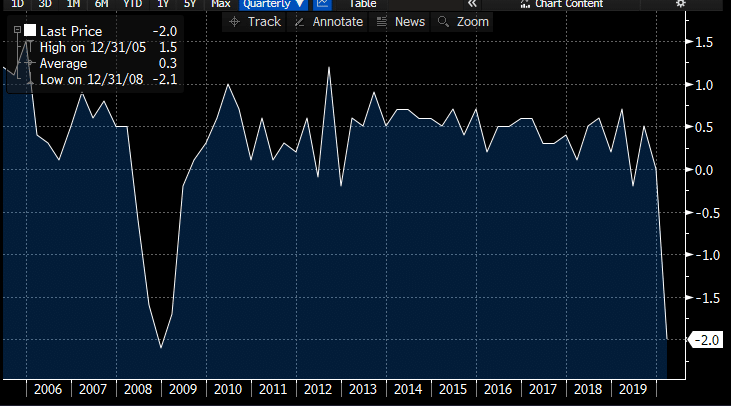 Therefore, the worst is still to come. The question is how the Bank of England is going to look at this economic data and whether they will continue to rule out the negative rates and if they will expand their loose monetary policy further. But currency traders are more focused on forward-looking factors such as the prime minister's three-stage plan to open the economy.
Overall, the mood in the European equity markets is negative. Traders are picking the momentum from Wall Street where most of the major indices closed in negative territory. The S&P500 index dropped 2.05%, the Dow declined 1.89% while the Nasdaq plunged 2.01%. This was the worst close on Wall Street in nearly two weeks. Previously, we have talked about markets being out of touch with reality and investors giving too many free passes to the economic data.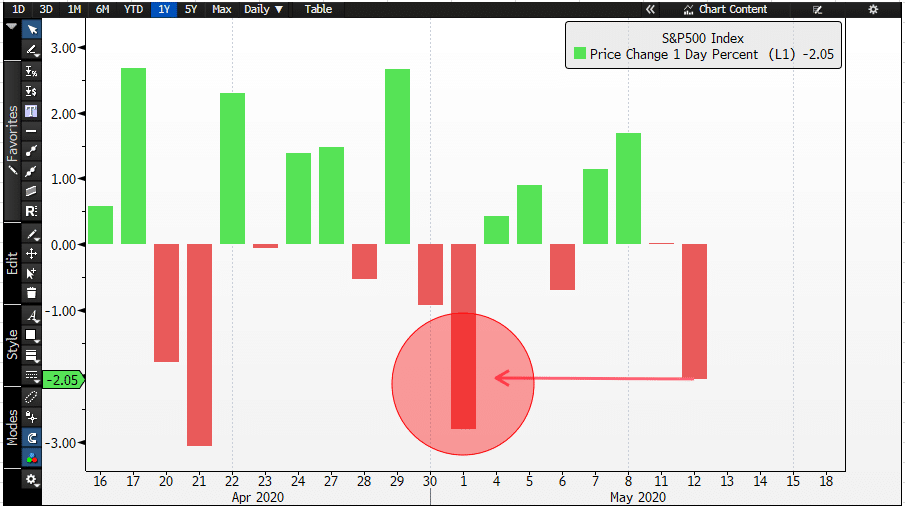 Most of the sell-off over in the US wasmainly due to investors being spooked by the re-opening of the economy. US topinfectious disease experts warned that opening the economy prematurely couldspike up the infection rate, but Donald Trump is determined to open the economyat pretty much any cost.