Customer Service
Above All Else
Our Values
Integrity is more than just a keyword for us. We are guided by our customer-first approach to business and we place the values of quality, integrity and transparency as the cornerstones of everything we do.
Our Vision
AvaTrade is committed to empowering people to invest and trade, with confidence, in an innovative and reliable environment; supported by best-in-class personal service and uncompromising integrity.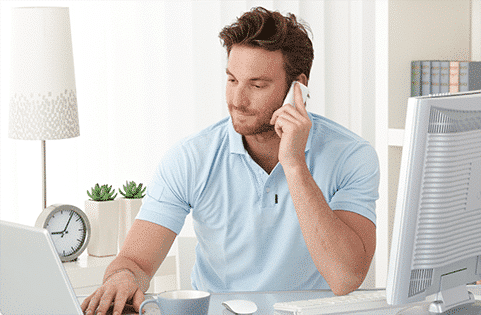 Background
Since 2006 AvaTrade has expanded enormously; with over 400,000 registered customers globally, executing more than two million trades a month.
The company's total trading volumes now surpass $70 billion per month. AvaTrade's user-oriented perspective, combined with solid financial backing, is unique to the field of online trading. From our 24-hour multilingual support desks to our broad range of platforms and services, we have successfully created the optimal trading environment for every level of trader. Our wide scope includes a full spectrum of trading instruments covering Forex trading, stocks, commodities, cryptocurrencies and indices.
Ava is a multi-national company with regional offices and sales centers in Paris, Dublin, Milan, Tokyo and Sydney. The company's administrative headquarters are in Dublin, Ireland. Whether you are an experienced trader or a novice, AvaTrade's adaptable trading platforms and services aim to provide you with the right balance of simplicity and sophistication. It's no wonder that AvaTrade has earned over 30 reputable industry awards since 2009.
We invite you to join the thousands of traders and affiliates who have chosen AvaTrade as their preferred trading portal. Still not ready? Take a look at the Avatrade Reviews by our clients!
AvaTrade
Dockline, Mayor Street,
Dublin 1,
D01 K8N7,
Ireland
Australia
Ava Capital Markets Pty Ltd C/O WeWork
Ground Floor, 320 Pitt Street
Sydney NSW 2000
Chile
Avda.
Vitacura 2670,
Oficina 1505, piso 15,
Las Condes
Malaysia
203 Bukit Bintang,
55100 Kuala Lumpur, Malaysia
Italy
Viale Enrico Forlanini 23
20134
Milano
Japan
Minatoku Akasaka
2-18-1
Tokyo
Mexico
Park Plaza Santa Fe Floor 5
CDMX Mexico
Mongolia
MNTower – number 1402# (Тэнгис кино театрийн залгаа урд)
Poland
Ul. Konstruktorska 1102-673 Warszawa
Poland
South Africa
Nelson Mandela Square
Office towers West, 2nd Floor, Sandton
Johannesburg South Africa
Abu Dhabi
Suite 307, 15th Floor, Al Sarab Tower , ADGM Square , Al Maryah Island, Abu Dhabi, United Arab Emirates