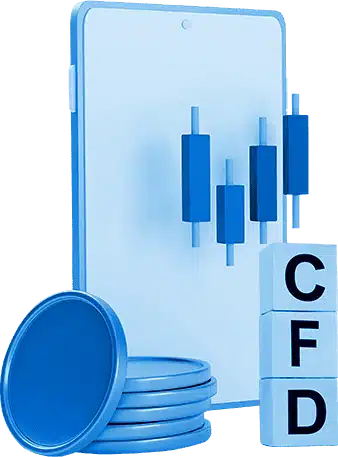 We all have our favourite assets. But ask 50 traders what their top 5 assets are, and there's a good chance that the S&P 500, Nasdaq, Dow Jones, DAX 30 or UK100  won't make the shortlist. After all, trading oil is "explosive", gold is "sexy", EUR/USD is "dependable" and trading Amazon, well, that's simply too mainstream. But what you don't often hear is that with an abundance of hidden opportunities just waiting to be unlocked, trading global indices can be just as exciting and lucrative.
Here are 5 reasons we believe you'll enjoy adding at least one index to your portfolio.
1. Indices Have More Consistent Trends Than Currencies
Simply put, market moves of indices depend on the moves of the underlying stocks that comprise the index. While stocks belonging to the same sector tend to trend in the same general direction, this means that in bullish times, for example, indices with a dominant representation of a particular sector will commonly react accordingly and maintain the same trend, making them more predictable.
2. Significantly Lower Risks Than Individual Stocks
Although index trading is a relatively secure form of trading, like any other tradable asset, indices too can be volatile due to unexpected factors like geo-political events, political unrest, economic forecasts and natural disasters. Having said that, an index cannot be sued, go bankrupt or get hammered by the competition. When was the last time you heard of an index rising or dropping 10% in a day? Possible? Yes. Likely? Not really.
3. Diversification in its Most Basic Form
When trading indices, you'll never place all of your eggs in one basket. Trading the US_Tech100 index,  based on the NASDAQ 100will allow you to diversify your way across the world's most successful tech companies. , Trading the Euro Stoxx 50 offers you the opportunity to trade a blue-chip representation of "supersector" leaders in the Eurozone. As a result, when investing across a wide array of companies through one single asset, if one or even more companies fail, the index in its entirety can still rise.
4. Indices Demonstrate Less Consolidations and Whipsaws
Unlike currencies that can consolidate for long periods of time, and then end up providing sudden whipsaws, indices rarely consolidate over significant periods of time. Indices usually show a particular trend direction at any one given moment, whether upward or downward. The advantage – a more stable asset with less risk of unforeseen volatility. Nonetheless, due to the amount of activity that takes place on individual stocks, indices offer sufficient volatility for traders to pick out numerous profitable trading opportunities.
5. Buy More, Research Less
Obviously, it's much easier and cheaper to buy a CFD on a particular index rather than buying or selling all stocks that comprise it. Additionally, while trading stocks demands an in-depth financial understanding of any single company, indices offer trading opportunities with only a general, balanced view of the economy as a whole. Simply put, if a trader believes that the market could rise in the future, he would buy an index CFD. If he believes that the market could fall, he would short sell the index CFD. In conclusion: Trading indices is a great way to speculate on the world's top financial markets and keep abreast of the top stock markets without having to analyse the performance of individual companies. Not surprisingly, many traders today have begun seeing an immediate advantage to trading an index rather than individual stocks. AvaTrade offers one of the largest ranges of stock indices of any online broker, covering markets around the globe. Join AvaTrade for online index trading with competitive spreads, up to leveraged trading and an array of advanced trading platforms, offering advantageous Autotrading solutions, on top of the Guardian Angel add-on.
Ready to try something new?